SoftwarePromo is an online platform to simplify the online purchase process for digital products. This simplification comes with big discounts, valuable reviews, ratings about software. So this one single platform will help you to chase discounts in software purchases by providing discount coupons. There is some extra for you, as SoftwarePromo does not wants to be limited for the discount coupons. So here it brings reviews, software alternatives to purchasing, discount coupon and many more. Have a look at what SoftwarePromo put up on the table for you.
We are a team of professionals looking after software promo codes and reviews at one single place. As the name 'SoftwarePromo' clearly indicates the definitive goal of the web platform, i.e. providing verified coupons and discount code for software purchases. Many online tools and software in the SAAS category come up with a paid subscription and that's on a monthly or yearly basis. We help you to buy the same by providing realistic reviews and discount codes as well.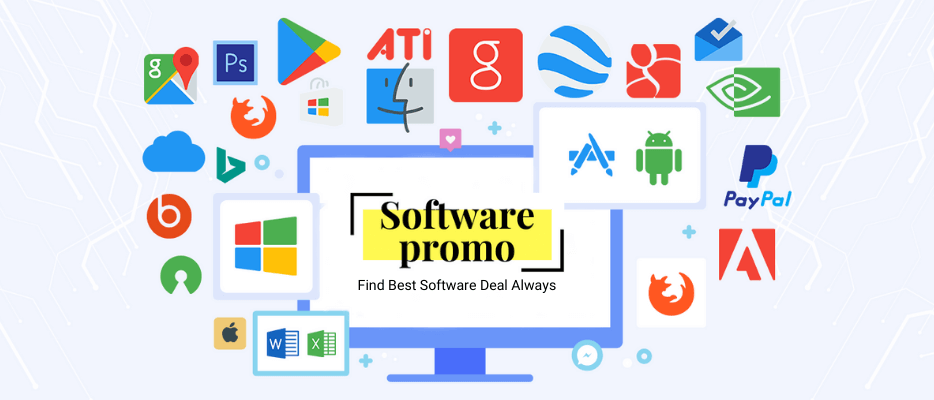 SoftwarePromo comes up with a unique value for online software buyers. This helps a lot, as buying new software or subscribe on a monthly basis is highly cost. So here SoftwarePromo gives you coupon code that can be used while paying for any software and win an extra discount.
The ultimate goal of this platform is to make an effective purchase of software or online tools. Nowadays, there are so many online tools in the market for running a business, no matter how big it is. This means for every business need to buy marketing tools, advertising tools, research software, or even business management software. As shifting business online is a need and that no one ignores. But this becomes more costly to buy or subscribe to web tools or software for business. SoftwarePromo gives verify promo code, coupons, and discount codes so one can easily get software buying discount.
Basically coupon code and promo code are mostly the same, only the terminology is somehow different, both on application end up with a discount for end-user. That really matters as a user can get a big discount on each paid subscription or direct purchase of software.